Dangers of lying on your mortgage application
Those "little white lies" can be costly.
Should you lie on your mortgage application?
by PETER WARDEN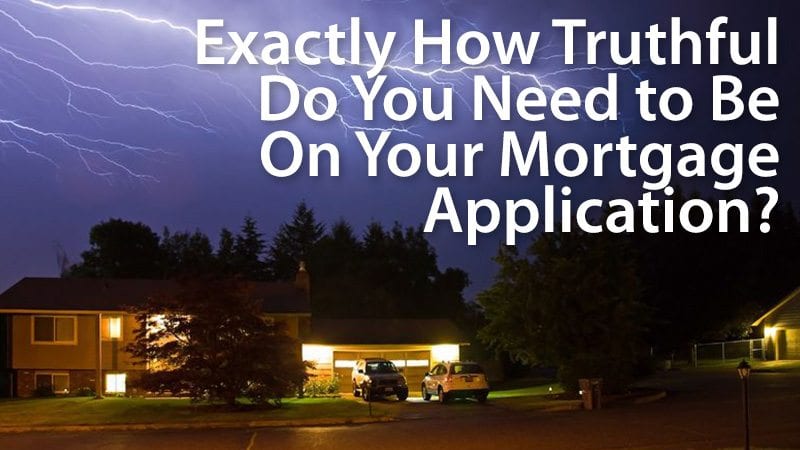 Are "white lies" okay on a mortgage application?
How much harm can a little white lie on your mortgage application do? Well, quite a lot, actually.
True, you're unlikely to face the maximum penalties that mortgage fraud can bring. You'd have to do something really bad to get 30 years in a federal penitentiary and $1,000,000 in fines. Courts reserve those for organized criminals and the worst types of industry insiders.
Those caught materially misleading their lenders could easily face probation and thousands of dollars in fines. And maybe more thousands in "restitution" (compensation for any losses). Meanwhile, if you compound your offense by mocking up fake documents, you could be facing years in jail or prison and bigger money penalties. Totally worth it, right?
Verify your new rate (Jan 29th, 2018)
Your mortgage application and the law
Let's leave aside the really serious stuff. Most of those using mortgages for serious scams or to launder money already know (or choose to ignore) their criminality.
Often people lie or exaggerate to get a bigger loan, smaller down payment or a better mortgage rate. Sometimes the applicant won't get approved at all without deception. He or she figures it'd be no big deal because they just want a house -- they don't intend to harm anyone.
This, however... FULL ARTICLE: https://themortgagereports.com/34866/should-you-lie-on-your-mortgage-application
Exit Realty Search: Your Bronx Real Estate Partner